Biography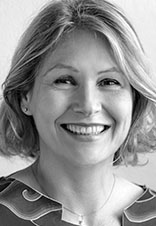 Ana founded E&A Law in 2007 following 12 years of working in government and major legal firms. Based in London since 1998, she has always operated internationally and is multilingual. She specialises in providing tailored advice and legal representation services to states, international institutions and energy companies in the fields of Energy, Dispute Resolution and EU and International Law.
Ana's vision in founding E&A Law was in direct response to clients' desire for an independent firm that could work flexibly, interdisciplinary and quickly to address their needs. This is not always possible within the structure of large traditional law firms.
In the field of energy she advises on high-level strategic questions, with experience in fields such as maritime border disputes, oil and gas resources straddling boundaries, concession agreements to construct large energy infrastructure projects, cross-border mergers and acquisitions, and host-government agreements to build pipelines.
Ana also advises on EU law, particularly in Energy, Environment and State Aid, and how it relates to international law. She regularly acts as counsel in investment treaty and commercial arbitrations including gas price reviews. She has also appeared in the Court of Justice of the European Union.
She is reputed for her expertise in dealing with state-to-state matters, an area of strong growth for the firm in 2014. She has extensive experience in negotiating international agreements on behalf of states as well as with law and regulation drafting.
The regions where Ana has most experience include the EU, Central and Eastern Europe and the former Soviet Union and the Eastern Mediterranean.

Ana is a Solicitor Advocate with rights of audience in the English and Australian courts, as well as the Court of Justice of the European Union.
Commendations
"Ana Stanič is a very able and experienced lawyer, she is a real star." Legal 500, 2016
"E&A Law Limited's Ana Stanič is a sought-out adviser to governments and energy companies on PIL issues."  Legal 500, 2015.
"Ana Stanič of E&A Law Limited offers clients a deep understanding of EU regulatory frameworks surrounding complex oil and gas projects." Chambers & Partners, 2015.
"We see no other lawyer in the market with a practice comparable to that of Ana Stanič, founder of E&A Law. The independent structure of the firm has been highly successful with clients as it facilitates high levels of flexibility and specialisation around client needs. Ana has become the lawyer of choice to states and global energy sector players," Legal 500, 2014
"She is very thorough, very dedicated, she puts in lots of effort and she has a wide range of knowledge, so we hold her in very high esteem. She is very responsible with her fees,too," client comment to IFLR 1000, 2014
"Encyclopaedic knowledge" of EU energy regulations. Chambers & Partners, 2014.
Thought leader
Ana is currently an honorary lecturer in international arbitration at the University of Dundee in the UK. She has written and spoken extensively on the firm's key areas of expertise and appears at high-level conferences in the EU, East Mediterranean, Azerbaijan, Ukraine, Russia, Georgia, Slovenia and Croatia, and other countries.
She is regularly invited by world- leading think tanks and governments to workshop and brainstorming sessions on world political, security and economic developments.  Ana is often the only lawyer at the table.
Ana is also invited by governments, international organisations and companies to train government officials and industry energy experts on matters of energy law, international law and international arbitration.
About Ana
Born in Belgrade in the former Yugoslavia, Ana grew up and was educated in Serbia, Italy, Australia and the UK.
Her mother tongues are English and Serbian/Croatian. She also speaks fluent Slovene and good Italian as well as basic Russian.
Education summary
LLM, Queens' College, University of Cambridge, UK, First-class honours
LLB, University of New South Wales, Australia
Bachelor of Commerce (Finance and Banking), University of New South Wales, Australia
International Baccalaureate, United World College of the Adriatic, Duino, Italy
Summary of professional career
Before establishing E&A Law, Ana Stanic worked in a number of government roles and in leading UK and US international law firms in London.
Since 2007 Director and founder of E&A Law, London
2004-07 Senior lawyer at Skadden Arps LLP, London: advising on energy and dispute resolution
2003 Visiting Research Fellow researching public international law at the British Institute of International and Comparative Law, London, and the Lauterpacht Centre for International Law, Cambridge, UK.
2000-03 Lawyer at Vinson & Elkins, London: advising clients on energy and project finance
1998-2000 Lawyer at Clifford Chance, London: advising clients on banking and international law
1996 Lawyer and on-site supervisor at the Central Bank of Slovenia, Ljubljana: responsible for prudential supervision of banks, and drafting laws and regulations
1995 Legal counsel at the Ministry of Economic Relations and Development, Ljubljana, Slovenia: negotiated 10 bilateral investment and free trade agreements, drafted laws and regulations and advised on harmonisation of Slovenian law with EU law